Sujan Bharadwaj , our senior batch student won the main category of this tournament- under 16 years . He won all his games! Second place was taken by Suhas GS our Mahalaxmi layout branch student.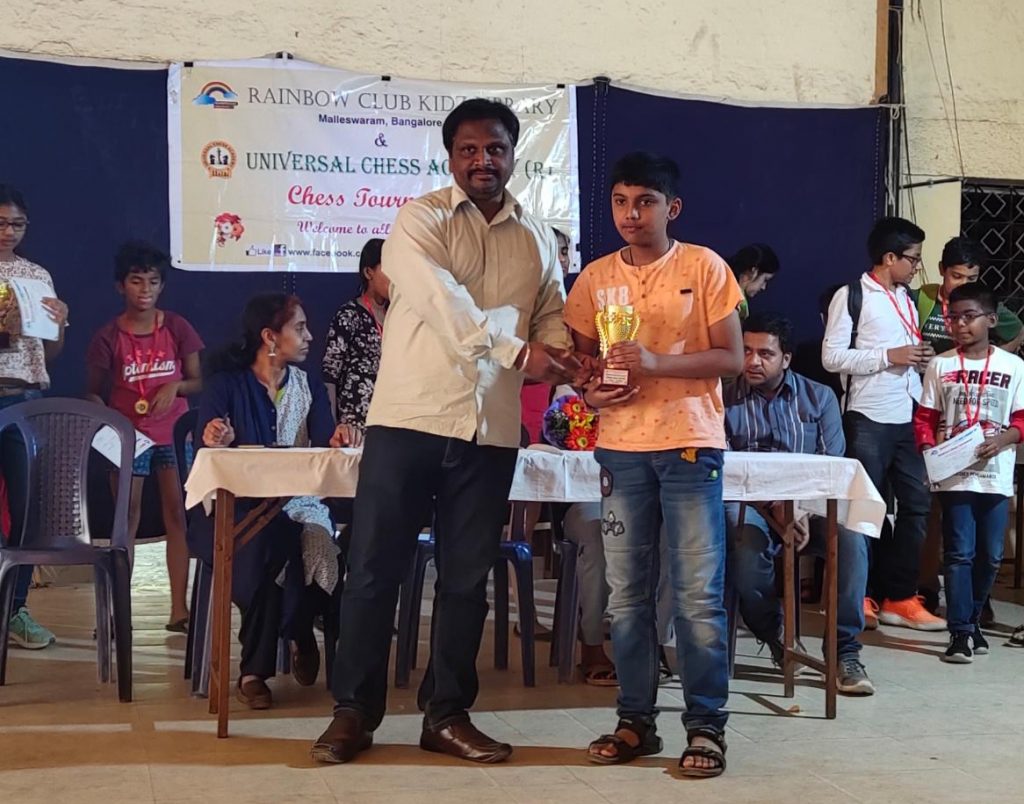 Shatakshi( ksc malleshvaram) won the third place among girls in the same category.
In the Under-12 category, Aditi Hazarika ( Ksc mahalaxmi) won first place among girls and our former student Sampath JM won first place in the Boys event.
In the Under-8 girls, KSC star-kid Charvi Anil won first place .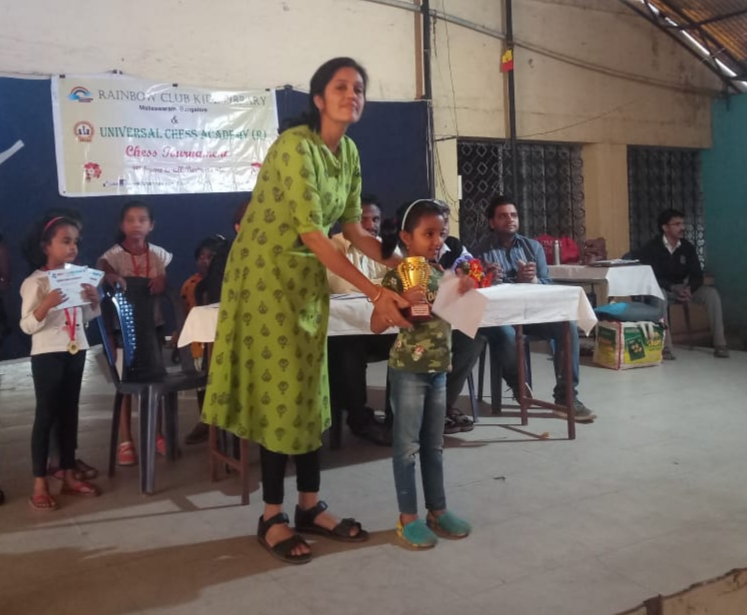 Rainbow club – All Bangalore Tournament