Karnataka Chess Academy ( Karnataka School of Chess ) was co- founded by International Master Shivananda Beleyur in year 2011 to promote chess at the grass roots level in Karnataka .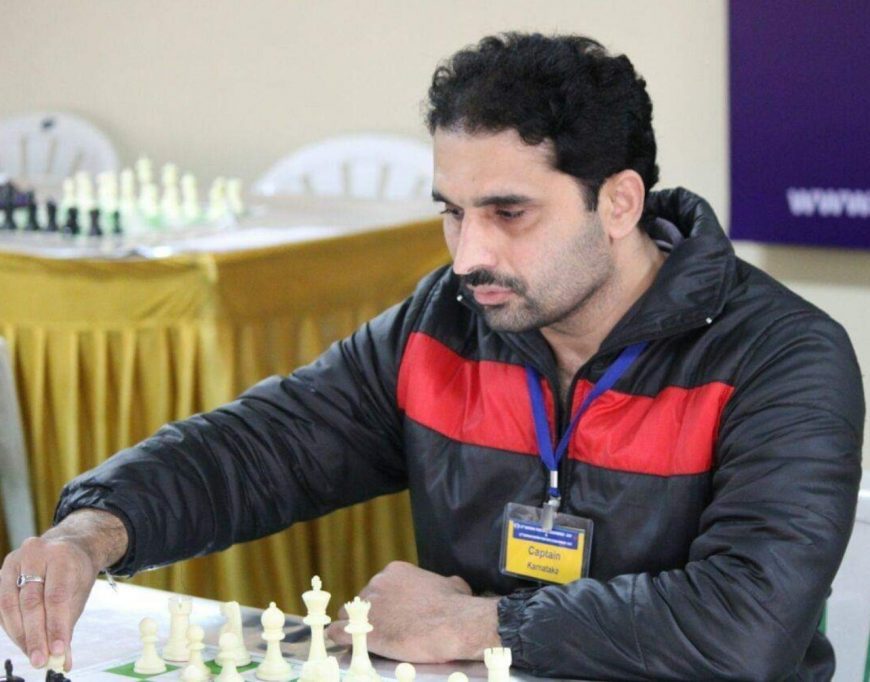 Grand Master Norm holder, IM Shivananda Beleyur
Highest FIDE rating of 2467 points, highest live rating of 2486 points.
Winner of 12 National Open tournaments and runner-up in another 10.
Gold Medalist (Overall Best player) at National Team championship 2017.
Former captain of the Karnataka State Team.
Seven times Karnataka State Champion.
Several times participant of Commonwealth and Asian Championships.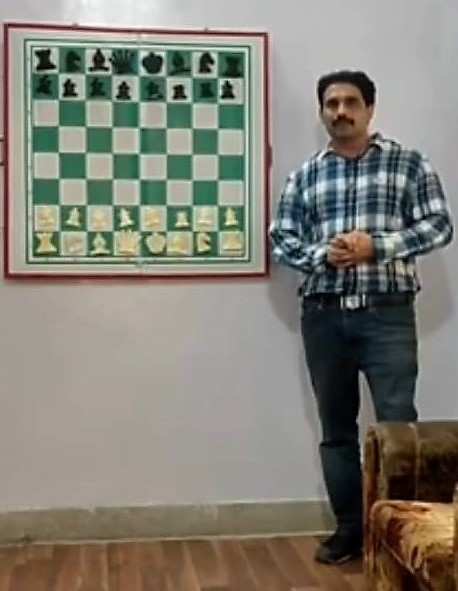 A brief biography
Coming from a hill-station like remote village of Western Ghats near Sagar town, 400 Kms away from Bangalore, BS Shivananda (born as Ashvin Kumar ) was striving to achieve something in the field of sports from childhood.
A shy-natured son of Agriculturist/Educationist parents , he was initially a state level high–jumper who turned to Chess at late teens. Putting up a systematic practice routine coupled with a strong personality, he won several big tournaments back to back and became one of the best players of Karnataka quite quickly.Year 2002 on wards, he won many national open tournaments and became one of the top-players of India. He became an International Master little late in January 2011 since the progress was stalled by several chess-engine cheaters. He has participated in more than 40 International tournaments including Asian and Common-Wealth Championships and had many a good performances. He has a Grand Master Norm from 2009.
For last few years, he has taken a temporary break from tournament chess . His last tournament was National Team Championship in February 2017 at Bhopal. Captaining the Karnataka State team in that event, he won the Individual Gold Medal on the top board (best player of the tournament) ahead of several Grand Masters.
As a player, Shivananda is known for highly creative attacking chess. Always looking to tread an original path, he has been successful with several off-beat openings especially wing's gambit.
Having lost his father in teenage, initially it was a journey of trials and errors for him. With the help of mother Bhagirathi and sister Veena, He practiced on his own, never went to a coach and on principle has not taken government or private sponsorship. To be on his own, he refused Compassionate-Quota government job after his gazetted-officer-grade father died and also Sports-Quota government job after becoming an International Master.
A socially liberal man of integrity and generosity, he is a person of several dimensions.He runs a software firm (www.shivasdigitalmedia.com) among a few other things. A vegetarian, he is also into amateur bodybuilding and is a neutral – philosophical observer and blogger on things surrounding our lives.
Some of his interviews are given below…
Here are two sample videos of him from Youtube…
His views on the current status of Chess…
Coaches of KCA
Shivananda B S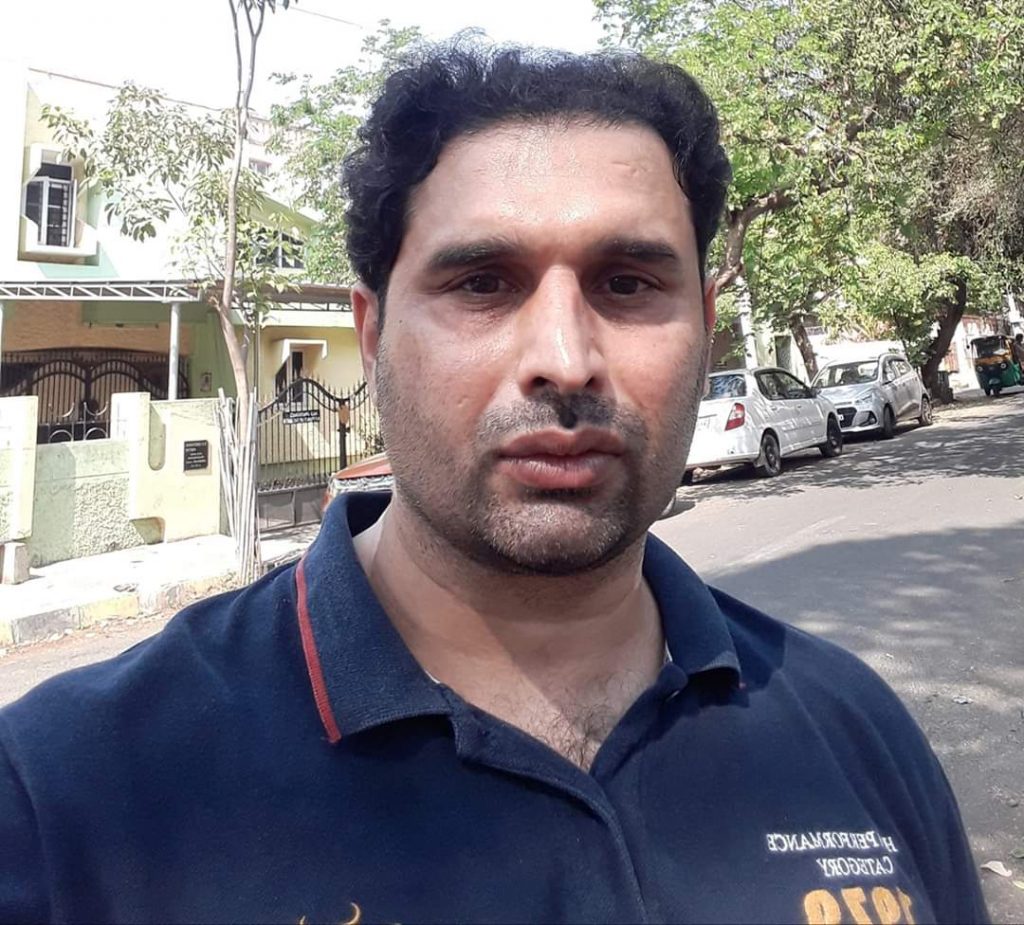 International Master (Player)
Grand Master Norm Holder
Several times participant of Commonwealth and Asian Championships.
Winner of Twelve National Opens
Runner-up in Ten National Opens
National Team championship – Individual Gold Medalist (2017)
Former Captain, Karnataka State Team
Many times Karnataka State champion
Highest FIDE rating – 2467 points
Director, Karnataka Chess Academy (Karnataka School of Chess)
Mentor of many well known players.
Coach of IM Raghunandan KS, FM Gahan MG, FM Yashas Devappa, GM Stany, WIM Ivana Furtado, Under 8 world champion Charvi Anilkumar , Aditi Prabhugaonkar and many others .
Three world championship medals as the main coach of Raghunandan(Under-12 years silver), Ivana (U-10 Silver) and Charvi (U-8 Gold).
Well-rounded person. Original and straightforward.
Varun Kamath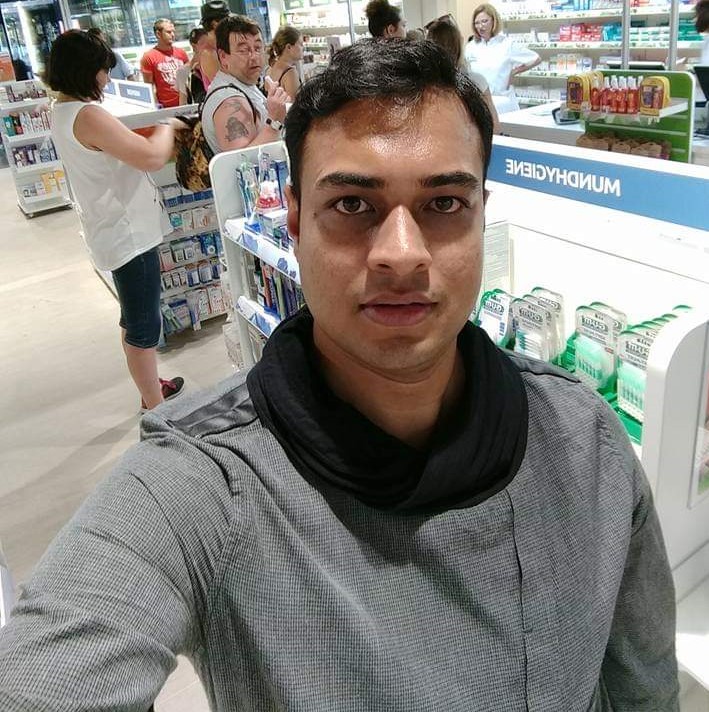 Former Captain, Manglore university Team
Highest FIDE rating Points – 1938
Corporate trainer and has won corporate chess events
Fluent teacher
Oorvi Umesh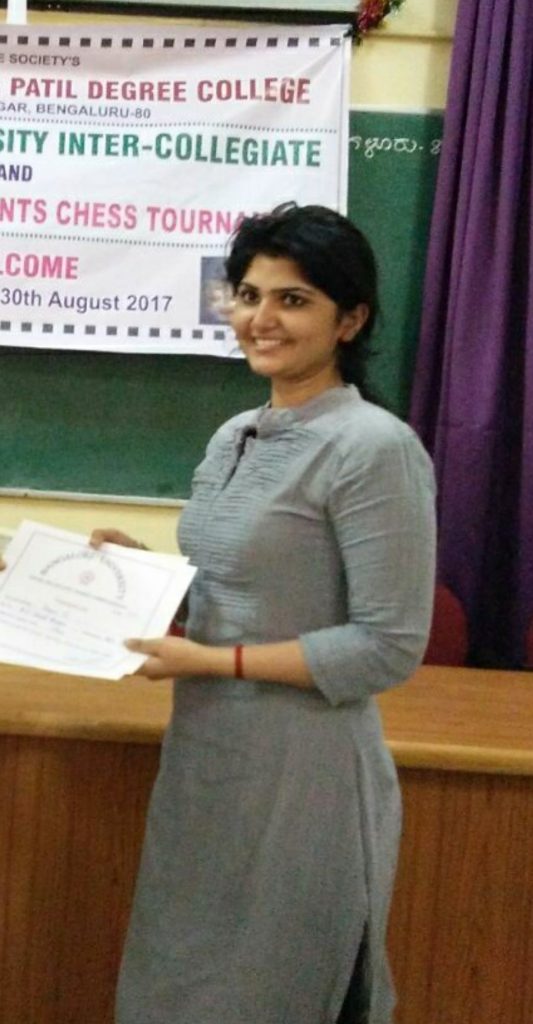 Former Captain, Bangalore University women's team
Very good communicator .
Well liked by students,professional to the core.
Mrinal Jois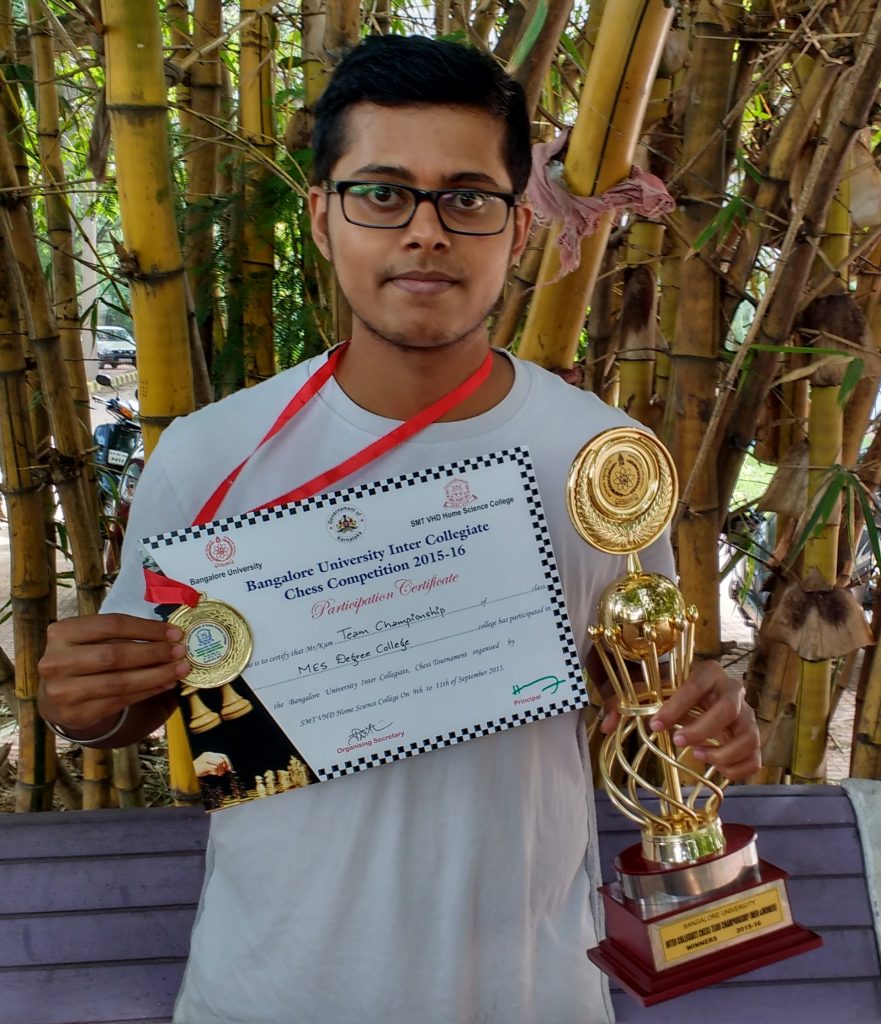 Bangalore University inter-collegiate winner
Seven years of coaching experience
Authentic command over the game
Good presentation skills,dedicated person
Chandana Kalahamsa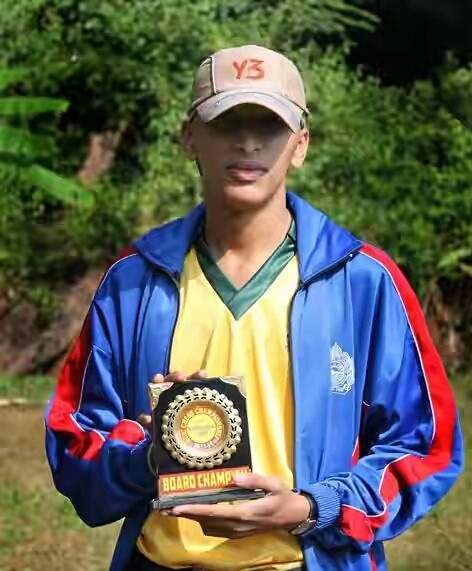 Mangalore University Top board prize winner
Five years of chess coaching experience
Known anchor and event host
Former programming head- Muktha TV Channel
Sushmitha Shinde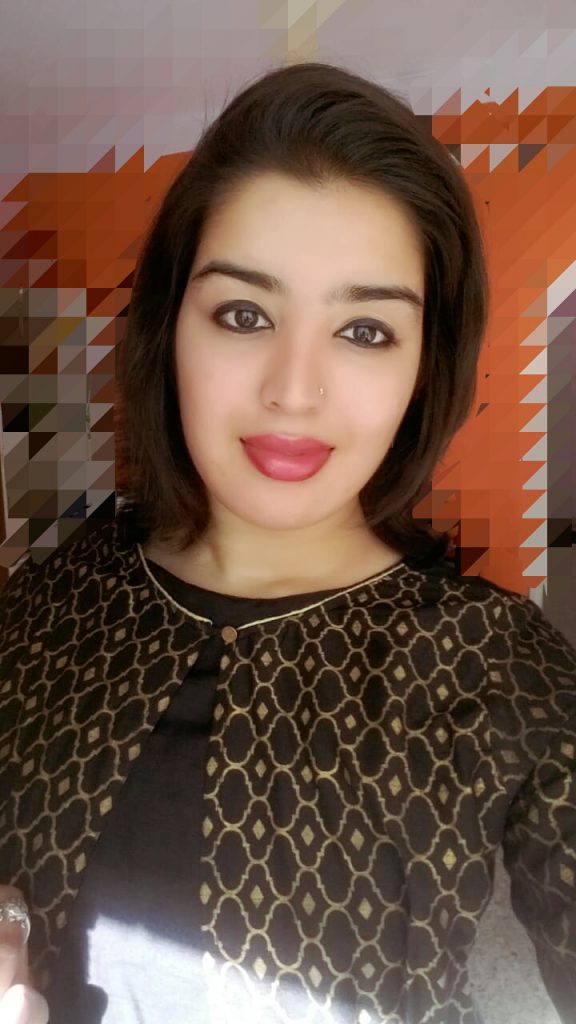 Very likable teacher for beginner level children
Good Communication skills
Seven years of coaching experience
State level player
Film And TV Actress
Lead female role in Kannada Movie Geetha Bangle Store(2015) and few others
Tanmay Srinath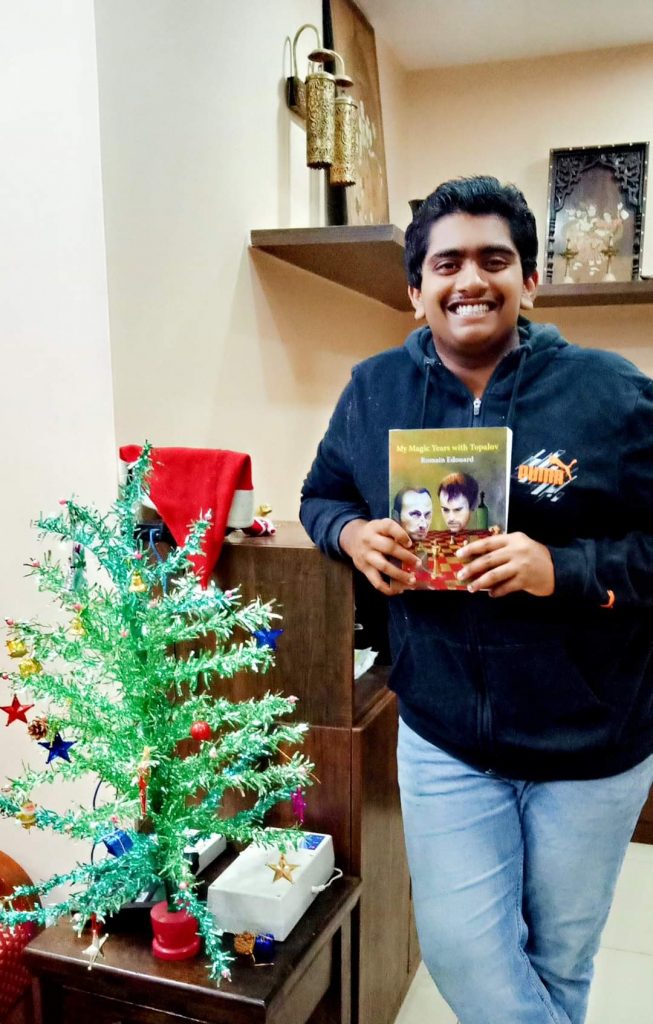 Fide rating 1409 points
chessbase.com , chessbaseindia and firstpost.com journalist
Opening analyst – Chess Base Magazine( CBM)
Team Member of BMS College of Engineering -Overall Champions @ Vishveshvariah Technological University championship -2019
Good Communicator
Likhitha R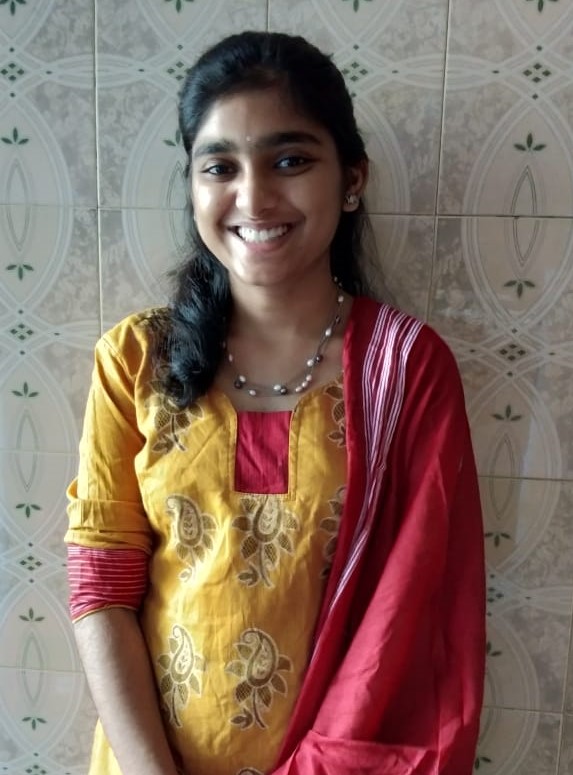 Bangalore district level player
Simple and strong
Child-friendly teacher
Shashank Ramesh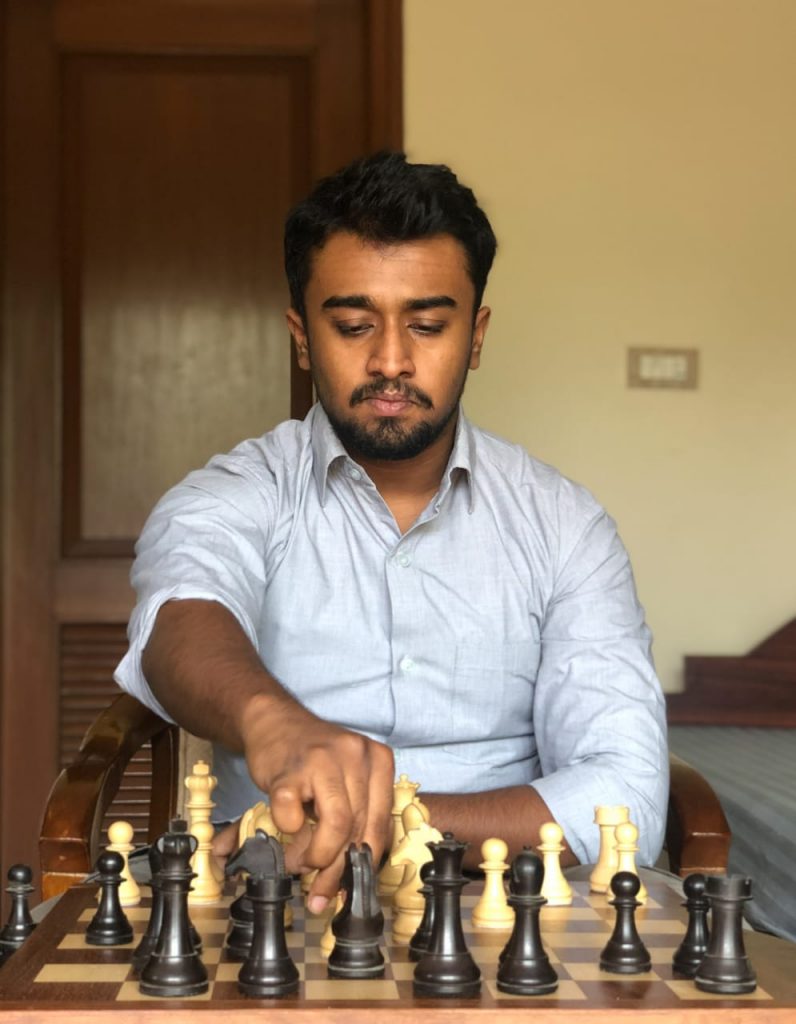 Fide rating 1602
Captain of MS Ramaiah Institute of Technology chess team- runner ups@Vishveshvariah Technological University championship 2019
Studious teacher
Goutham S
Corporate coach
Dignified personality
Suman S
Team member,Bangalore Central university chess team-2019
Also a yoga teacher
Gagan B R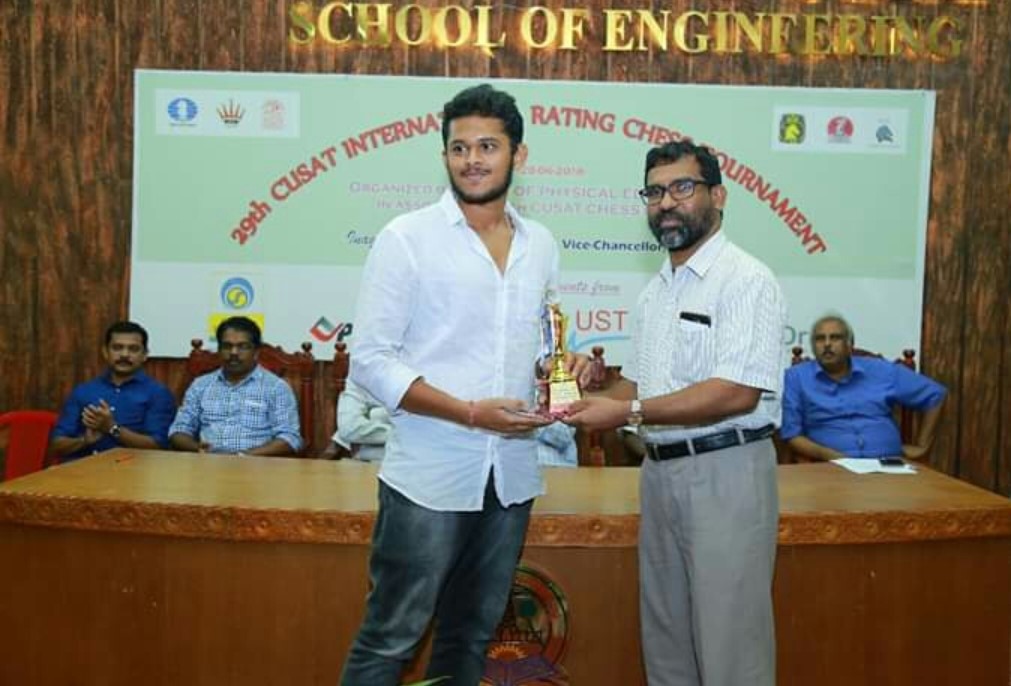 Bangalore University no.2 player-2019
Fide rating 1437
Harshavardhana
Member, Bangalore Central University chess team-2018
Simple and genuine
Tina Suresh Popli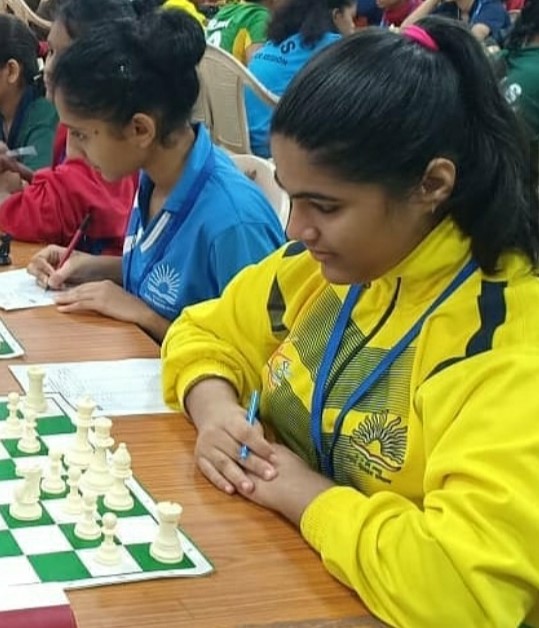 Former KV Nationals player
Former Champion,KV schools Karnataka-Goa Region
Gracious
Abhiman Rao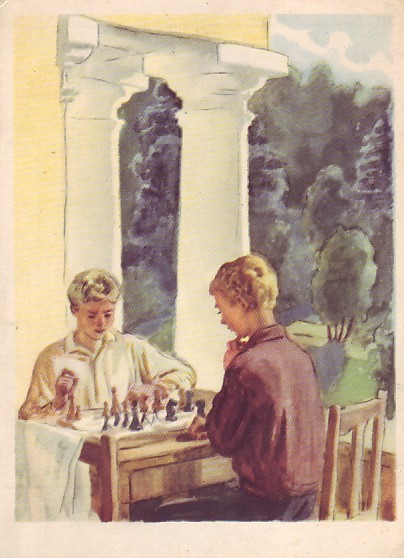 Amature player & Artist
WebMaster & Office Coordinator
Workaholic
Dhruva Hegde Chipli
Twice captain of Mysore University Chess Team ,2018-19 and 2019-20
Lichess rating (online) 2265
Fide rating 1523
Six-footer fitness freak & Convincing teacher
Arun Das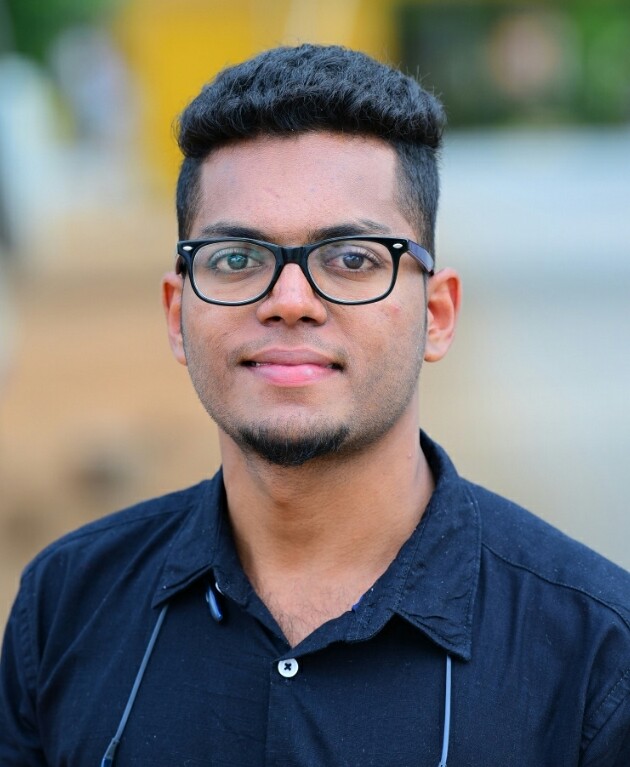 Twice Captain of Mysore university team (2016-17,2017-2018)
Member of Mysore university chess team (2015-16)
Fide rating 1450 points
Seven years of coaching experience
Thematic teacher and likable personality
Has passed Senior National arbiter (umpire) exam
Aadi Beleyur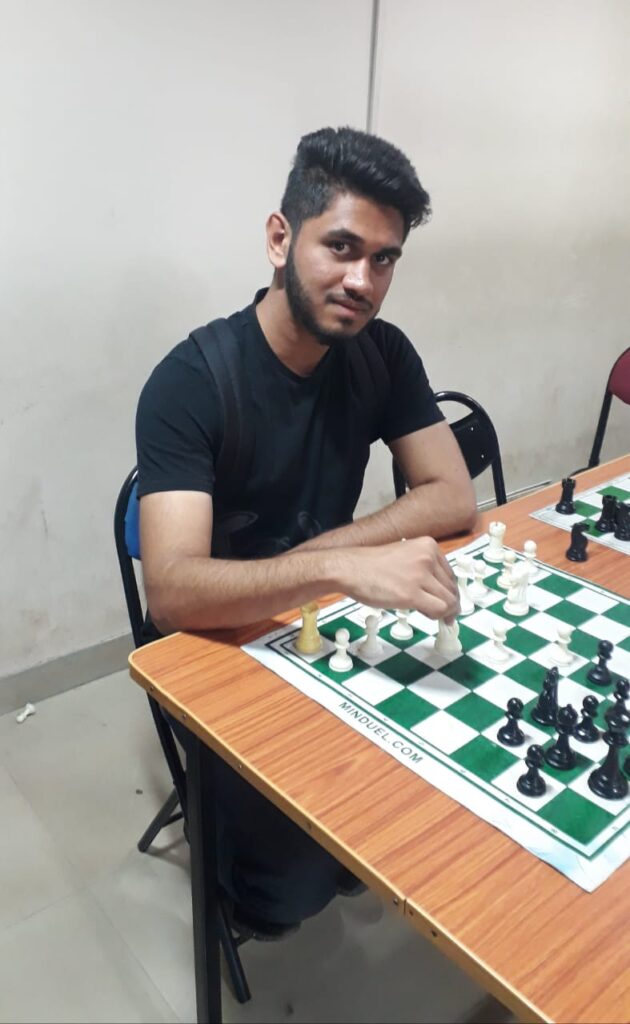 State level player
Sincere teacher
Chandana H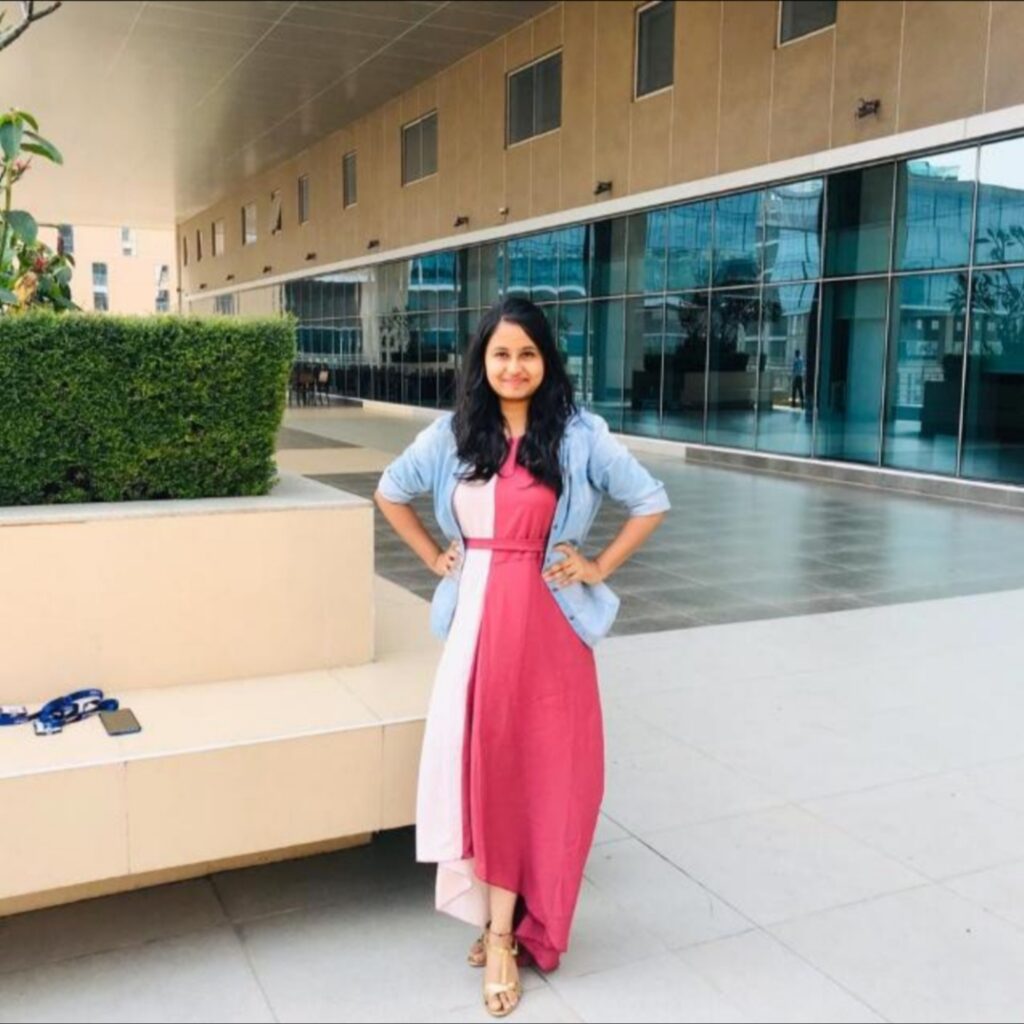 Capable Player
Superb Communicator
Aashish Avinash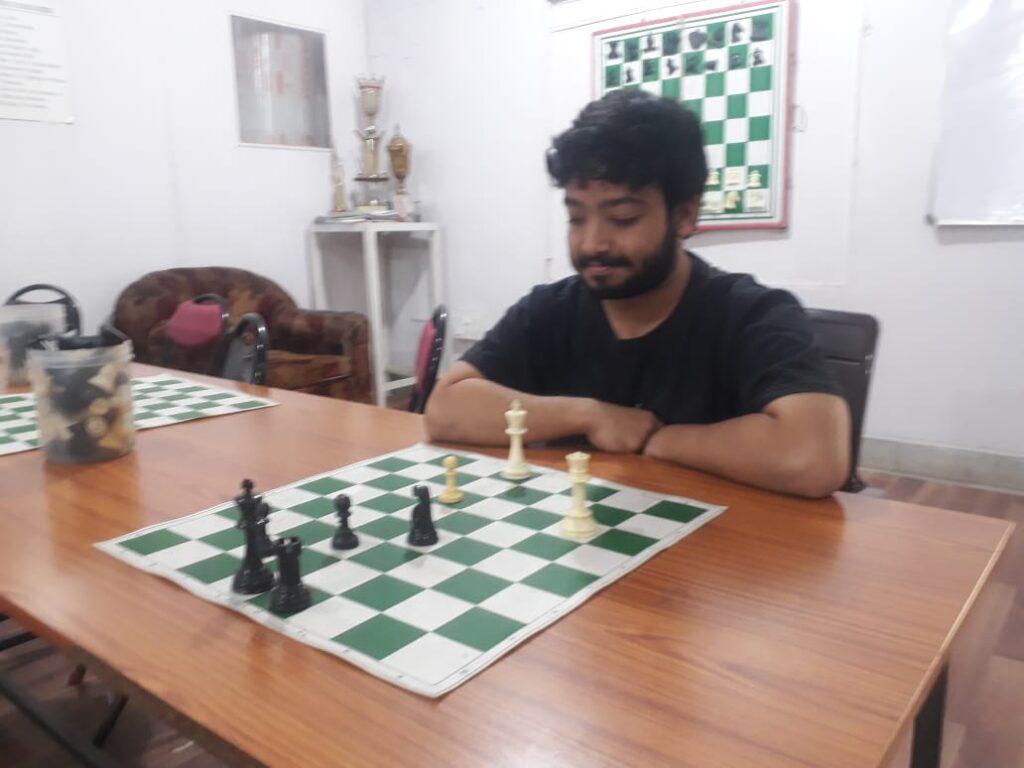 Fide 1377points
Lichess 2000+ player
Highly dedicated teacher
Cheerful personality
Kiran R Khande
Bangalore University player(year 2017-18)
Fide 1200 points
Dedicated coach ,structured teaching .
Divya U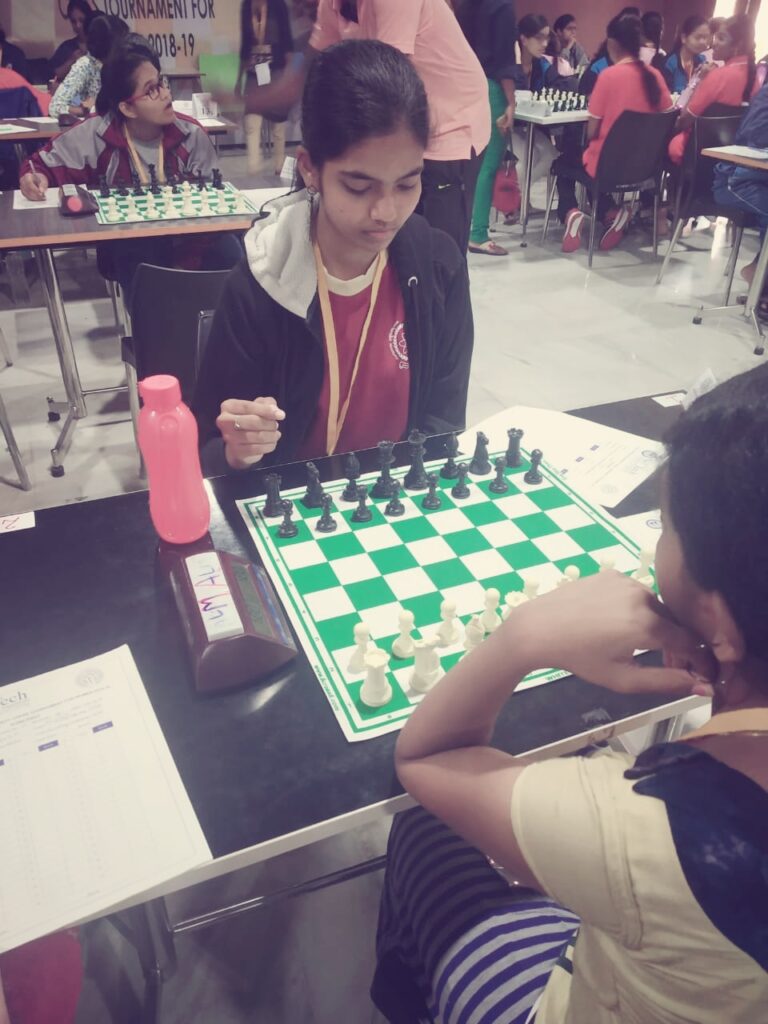 Former Captain,Bangalore university women's team 2019-20
Member of Bangalore university chess team 2017-18 and 2018-19
Fide Rating 1290
MSC -Computer Science Graduate, Enthusiastic about Data Structure and Algorithm (DSA) related things
Good Communicator
Guest Coaches
Shruthi Krishnan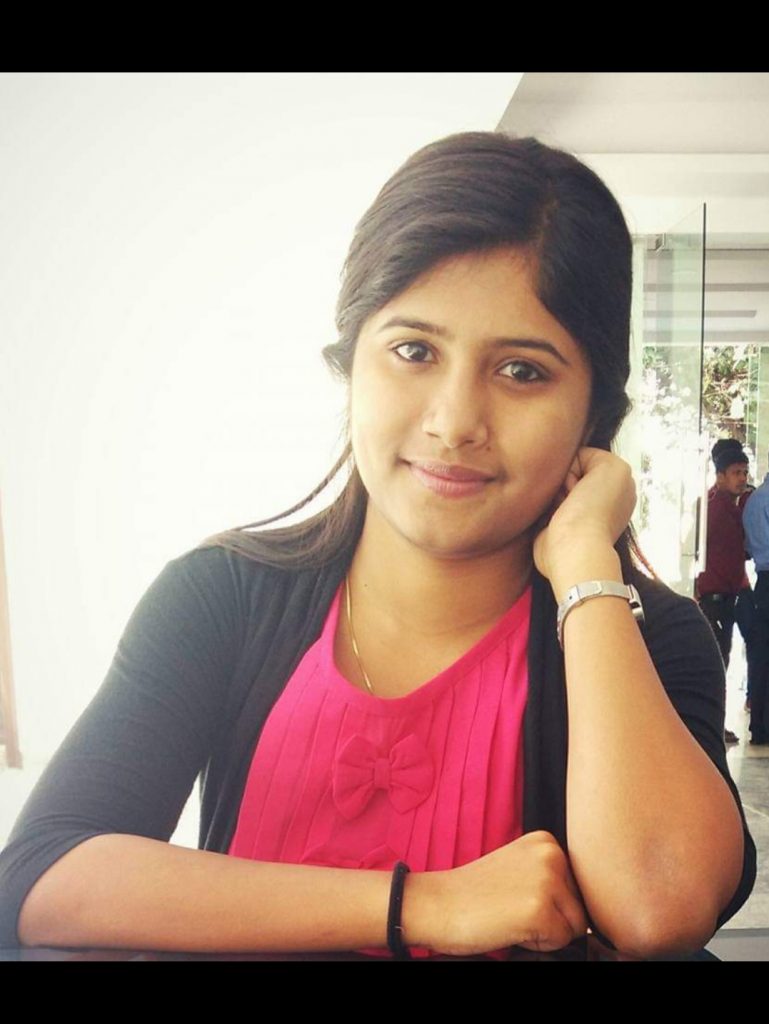 Arguably all time best women chess player of Karnataka
Five times Karnataka state women champion (Seniors)
National Gold medalist (Juniors)
Highest FIDE rating points – 1998
Fide Instructor
Thej Kumar M S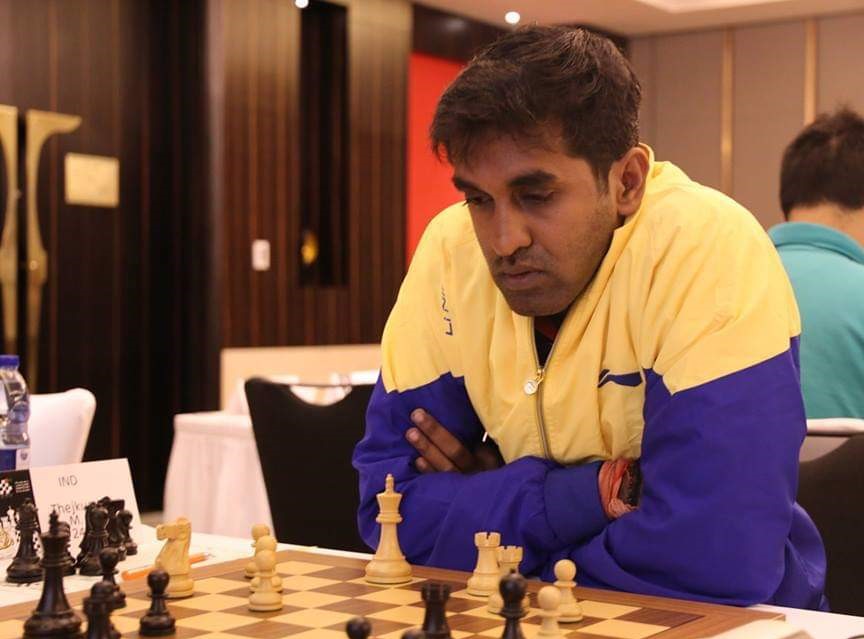 Famous Grand Master from Karnataka
Highest Fide Rating points 2500
Winner of Five International opens
Winner of Many National Opens
Former National Champion- Under 25 years Category
Many times Karnataka State Champion
Focussed and Disciplined
Himanshu Sharma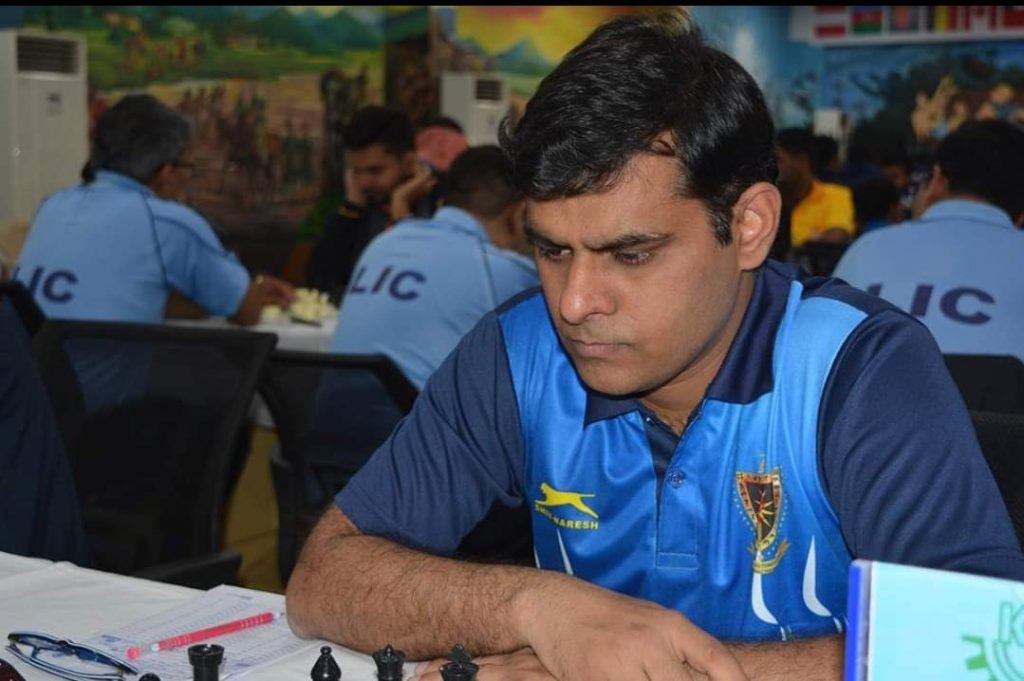 Only Grand Master of Haryana,very popular.
Highest Fide rating points 2525
Winner of numerous all india open tournaments
Master of positional chess and known endgame specialist
Dedicated and honest to the core
Gahan M G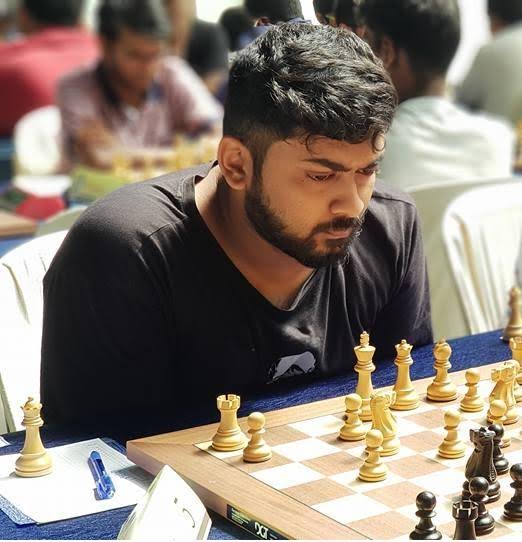 FIDE master.
Highest rating 2311 points.
Represented India in World juniors (under 19 years) and finished@28th place in year 2014.
Part of the Vishweshwaraiah Technological University (VTU) team which won team silver in World Universities Championship in 2014.
Captained VTU team which won over-all First place in South-India Inter-university chess championship in 2015.
Former winner-Karnataka state rapid championship(2016 and 2019)
Former winner-Karnataka state under-25 years championship (2018-19)
Former winner-Karnataka state blitz championship (2017)
Former student@Karnataka School of Chess.
Sriram Sarja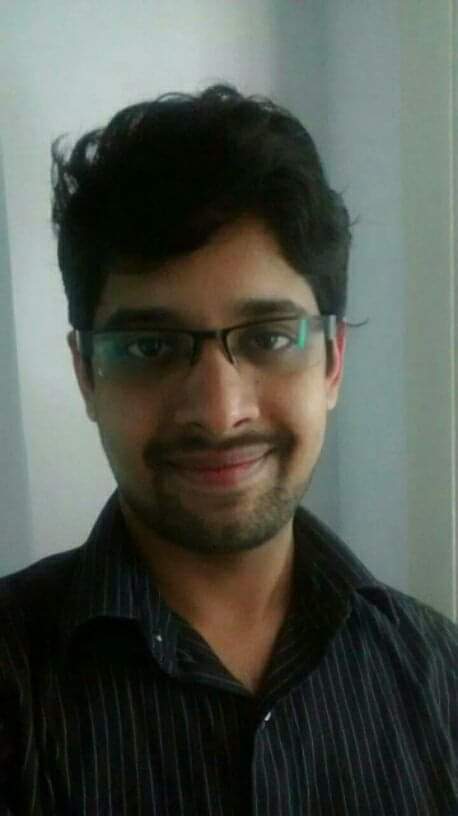 National level player, Highest Fide rating 2294 points.
Team member and board medal winner for India 'C' team in world youth Olympiad(under 16 years) in year 2004.
Captain,Vishweshwaraiah Technological University team which won third place in All-India inter-University Championship(2008-09).
Runner up- National under-25 years championship(2011)
Karnataka state classical championship -second place(once).
Karnataka state rapid championship-second place(once).
Karnataka state blitz champion(2020),Good communicator.