In the digital age, online coaching provides students an opportunity to learn from the comfort of their home. It has become even more significant in the current challenging circumstances due to the on- going COVID Pandemic. Karnataka Chess Academy provides students access to expert coaching at their finger tips. Students at any level, whether they are just starting their chess journey or advanced rated players, can join and have access to the right coaching.
Classes happen everyday throughout the year. Students can start from any day. Evaluation of the student will be done during admission time and appropriate batch for them will be decided.
Definition of each level
***Based on the performances in the class tournaments and on the recommendations of the class teachers ,students will be promoted to their next levels. Generally a student needs a maximum of 6 classes in level 1 since only basic rules , regulations and technical wordings are taught there. Afterwards , a student needs 25 to 50 classes in each level ( based on their grasping power, dedication ,hard work etc…) before being promoted to next level.
Class format and related details
These are group classes. Level 1 batch will have only 5 to 8 students one time to make sure that total beginners will learn rules quicker.
As an average , 15 students are allowed in one class, level 2 on wards. Individual attention will be given. There will be interaction between the teachers and students just like a classroom .
One to one(1:1) as well as five member (1:5) group classes are also available. Please go to Individual & Small group Classes page in the website for more details . There is a separate fee structure, time table ,rules and regulations for those classes.
As of now, we are using 'Zoom ' app to conduct these classes. Students should install this app/ software in their mobile/ tablet/ laptop or desktop. Students should create an username and password to use this app .They also should check the various settings and practice a little bit with the app . It is user friendly and easy to understand. We also use Jio Meet, Skype and Google Meet for interested students.
Just before the class ,the concerned teacher will send the meeting ID or the link in the relevant Whatsapp group using which you can join our class immediately. Students can keep their chess sets during the class but it is not compulsory. We will be using different chess apps (which have a board ,pawns and pieces among other things ) to teach chess.
Silence must be maintained in the class. Nothing other than chess can be discussed. We keep our right to warn/ suspend any student from the class.
All the teachers are well qualified in chess and they should be respected. Students should feel free to ask their doubts.
Chess cannot be learnt overnight. Due to its technical nature, it takes time to master chess . So students will need some time to improve further. We will be providing chess literature for practicing .Home works are given everyday .
Tournaments are conducted periodically, general tournaments as well as class tournaments. As of now, we conduct 6 tournaments each week exclusively for our students.
Days and timings of weekly tournaments : Tuesdays 530 to 630 pm (level 1,2 and 3),Thursdays 6 to 730 pm (level 5,6&7),Thursdays 630 to 730(levels 1,2,3,4),Saturdays 7 to 8 pm (for all levels),Sundays 1130 to 1 pm (for all levels),Sundays 230 to 4 pm (for all levels). Free entry for all current students .
Admission details
A Student can start from any day. We will understand how much they know about chess and will teach further accordingly.
Any one above five years can join the classes.
Online Classes happen throughout the year. We may slightly change the time-table once in a while .
Students can choose any number of classes as they wish.
A minimum of one class per week should be chosen. For small children, we advise at least 2 classes each week until they learn basics so that they won't forget previous teachings.
Thirty days from one's first class will be considered as the month for billing purposes. Following months are also calculated in the same way.

Fee needs to be paid on monthly basis. Three months and six months packages are also available. Normally fee should be paid by first week of each month of the student.
Excess classes taken by students will be charged extra depending upon the monthly plan (number of classes each week) chosen. Monthly plans are changeable, number of classes can either be increased or decreased each month.
If there are valid reasons, students can take breaks in between and rejoin later. Fee won't be charged if a student does not take a single class in a month.
If someone misses classes, they can take compensatory classes in the same billing month by attending on other days .But Classes can't be carried forward to the following months.

Fee starts from Rs 700 per month and increases based on the number of classes taken. Please refer the below section on fees for complete fee structure.
Fee once paid can't be refunded.
Ten percent discount for siblings.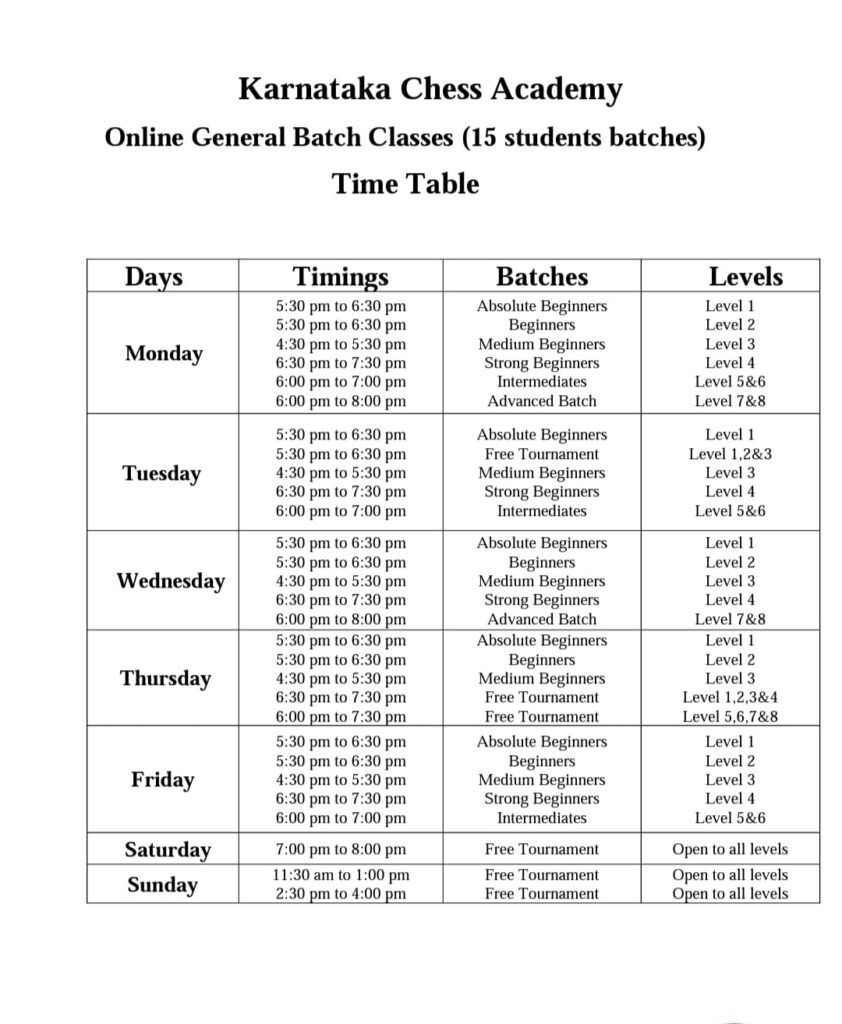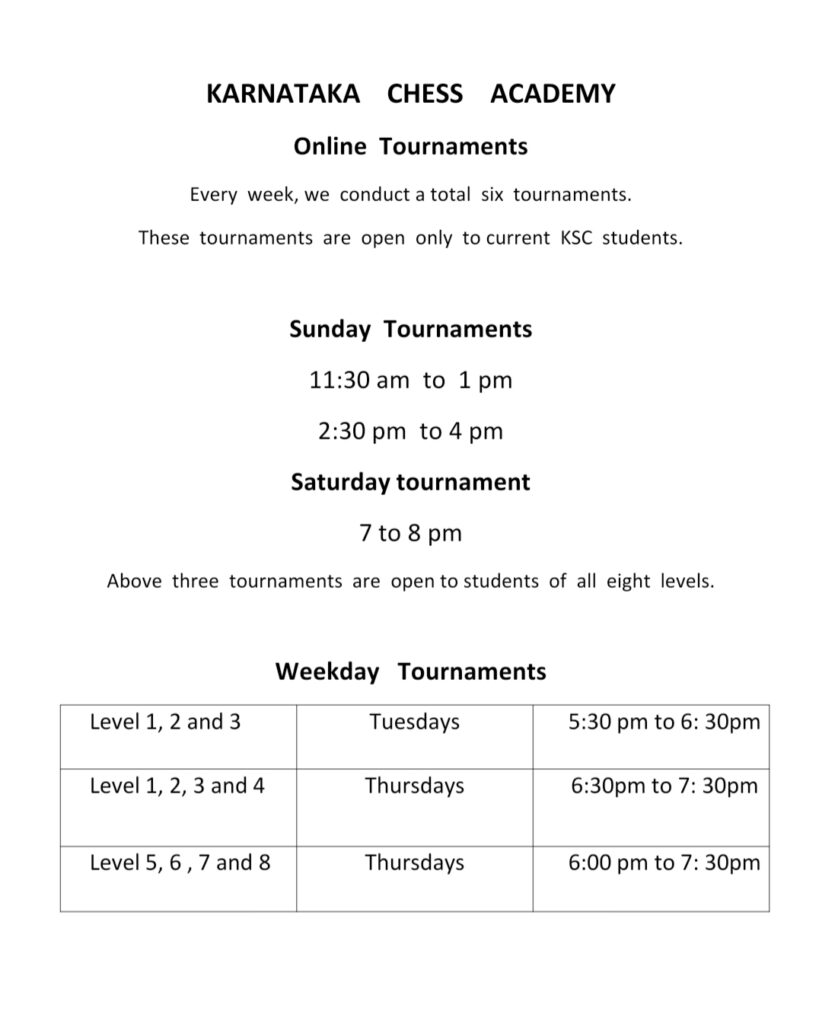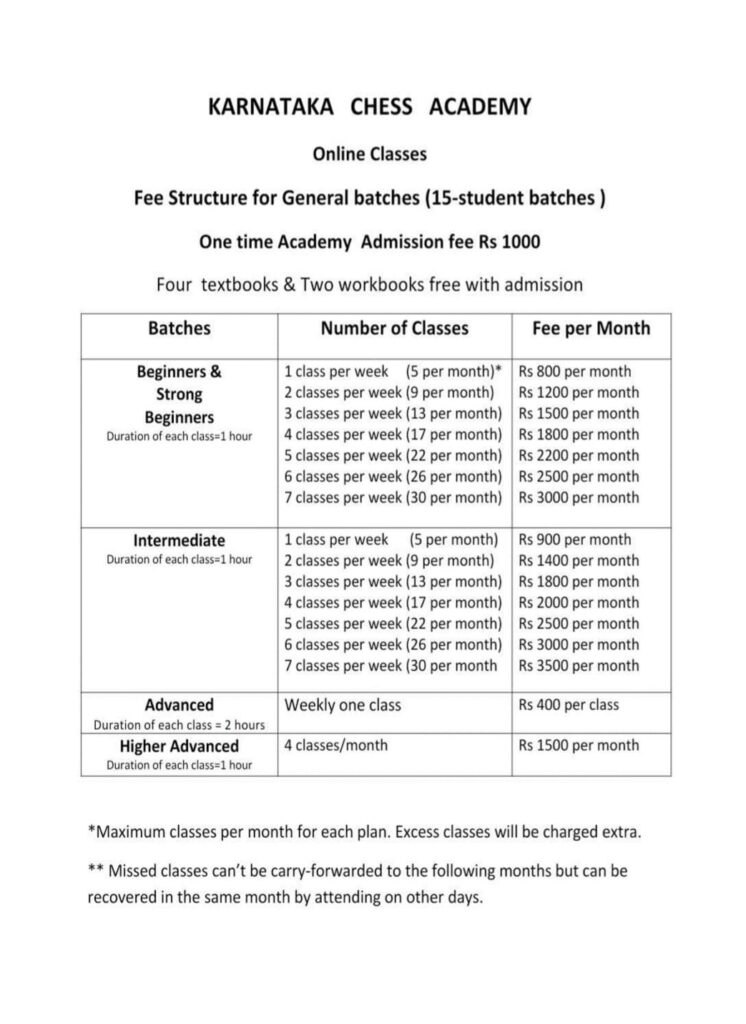 *** Maximum number of classes allowed for each chosen plan in their billing month is given in the second column.If some of these classes are left untaken ,they cannot be carried over to the following billing months.