Our Malleshwaram branch is located in a famous landmark of Bangalore.The branch is well equipped with standard chess material, comfortable seating and modern teaching aids.
Address
#183, Veena Stores Building,
15th Cross, Margosa Road, Malleshwaram,
Bangalore- 560055
Instructions
Students can join from any day. They can also have a demo class and decide on admission later.
All the teachers are well qualified in chess and they should be respected. Students should feel free to ask any doubt.
Chess cannot be learnt overnight. So students will need some time to improve further. We will be providing chess literature to practice at home.
Teachers will evaluate the students during Demo/Counselling Session and will decide on the appropriate batch for them.
Students can choose any number of classes as they wish.
Students can join from any day. We will understand how much they know about chess and will teach further accordingly.
Any one above five years can join the classes.
A minimum of one class per week should be chosen. For small children, we advise at least 2 classes each week so that they won't forget previous teachings.
There is no maximum limit. If someone misses classes they can take the compensatory classes in the same billing month. Fee starts from Rs 700 per month and increases based on the number of classes taken. Please refer the below section on fees for complete fee structure.
Fee once paid can't be refunded.
Ten percent discount for siblings.
Fee needs to be paid on monthly basis. Normally fee should be paid by first week of the same month.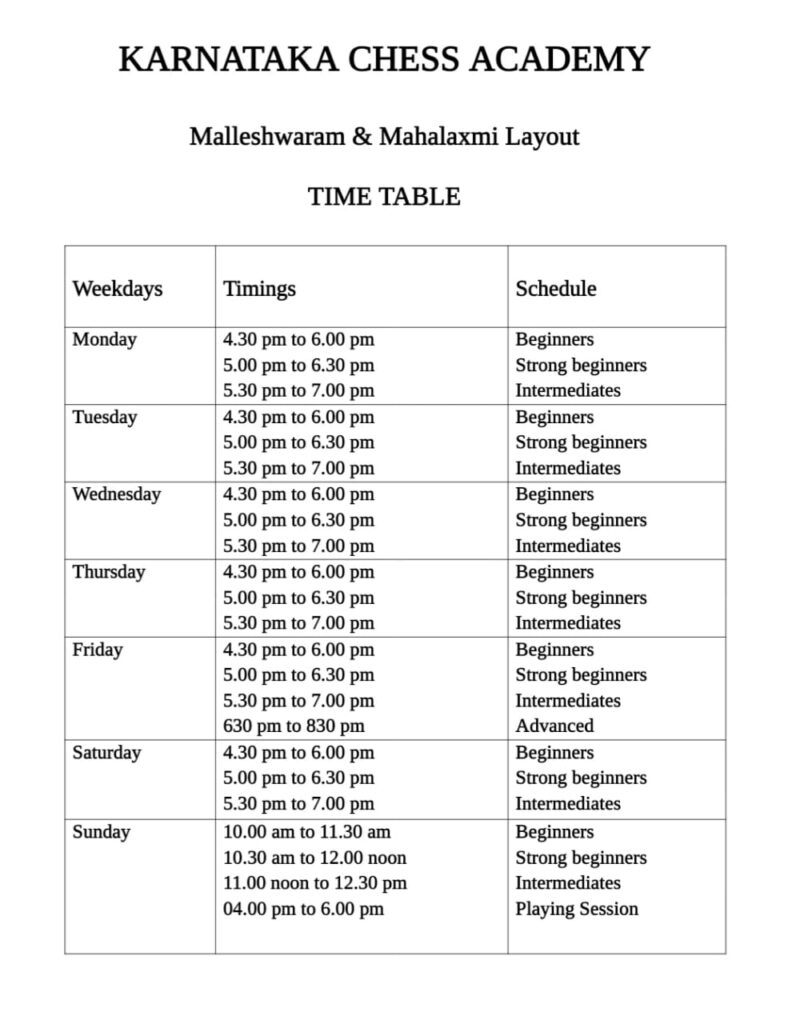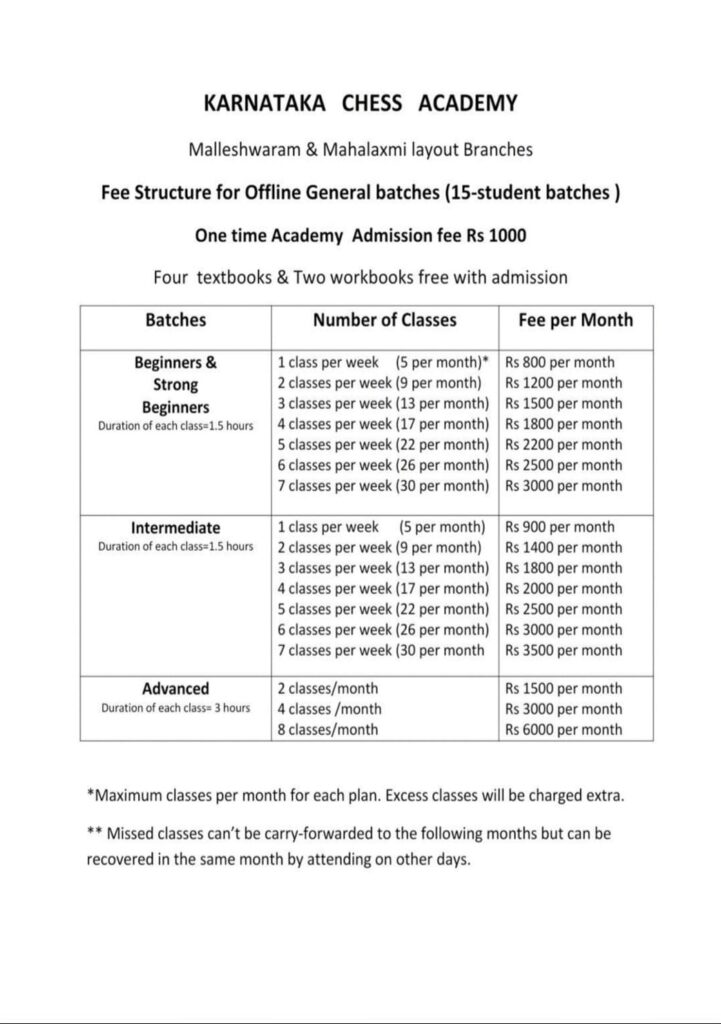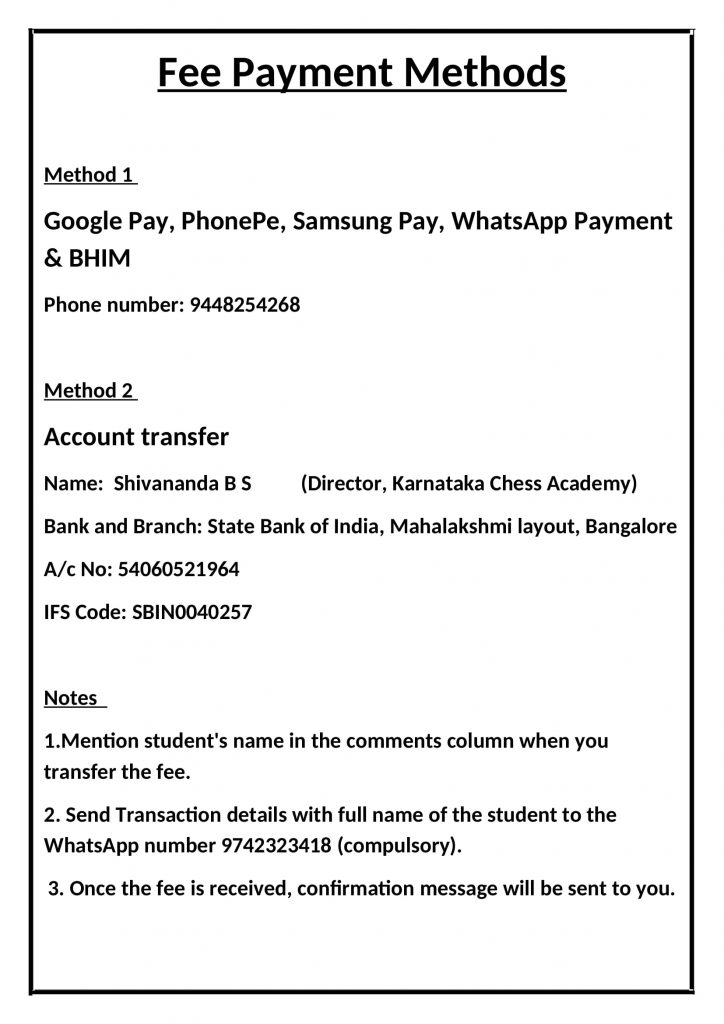 Registration and fee payment at the office is also possible.